CNC Router Cutting
As Townsville's experts in CNC router cutting.
We can make your next project a breeze by supplying  Precision Cut Panels, Parts & Components.
Some of the materials we cut are Plastics, Timber, Aluminium, Composite Panels, Acrylic and much more.
Furthermore CNC cutting gives you the ability to cut depth, do Rebates, Countersinking, Slots and Profiles.
As well as Chamfering, 3D contouring, Planing/Surfacing and 2D cutting.
And lastly  CNC Routers cut cooler avoiding warping of material which can happen with high heat Laser Cutters.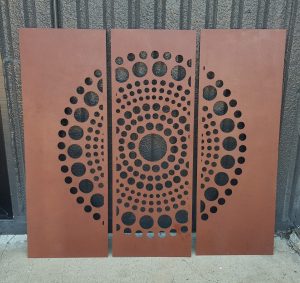 ---
Laser Cutting/Engraving
Our 150 watt laser cutter is ideal solution for the Cutting, Engraving and Etching of materials.
For example we cut materials such as  Acrylic, Wood, Trafolyte, Paper/Cardboard, Plastics, Brass, Bronze.
A laser can focus down to a very intricate details creating high precision cuts and small tolerances.
Also it can etch the surface of various materials making it ideal for permanently marking label, tags etc