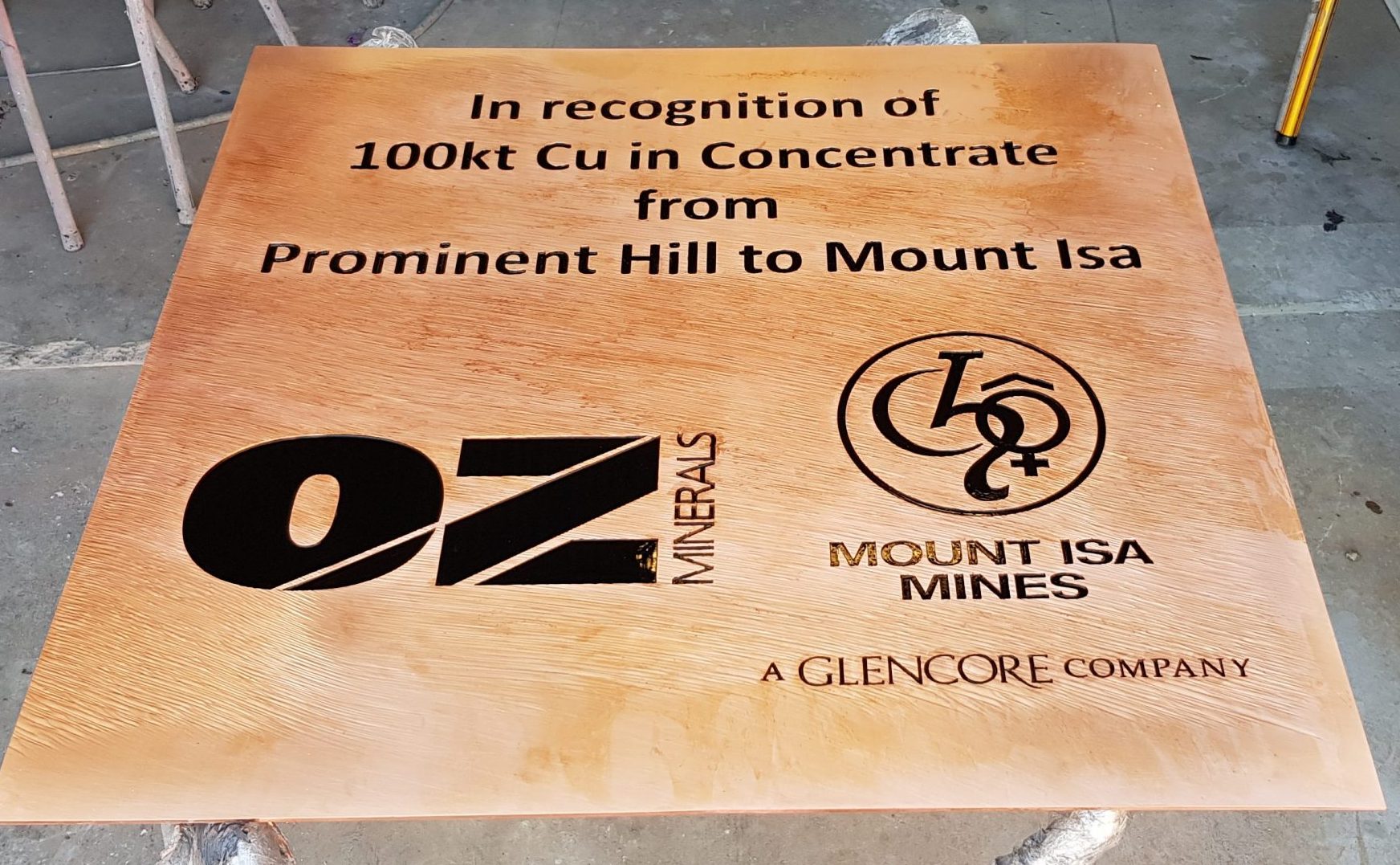 Custom Engraved Copper Plaque
Actual Copper Cathode from Refinery
Polished and finished in 2 Pack Automotive Clearcoat
Mount Isa Mines Engraved Plaque
This Engraved Plaque was definitely a challenge, but one we were keen to do. Townsville Copper Refinery supplied the raw copper anode.
Because the surface was highly textured and varied in height by almost 10mm, it posed a real challenge to get the depth of the letters even.
As such it was a pain staking task to engrave all the Text and logos and the process of cleaning the copper was a mission.
Also it required acid washing, burnishing with a bras wire brush and then quickly sealing with a clearcoat before it begun to tarnish the copper.
But ultimately it was well worth it to see a dirty stained Anode turned into a shiny Copper Engraved Plaque.
Recent Projects